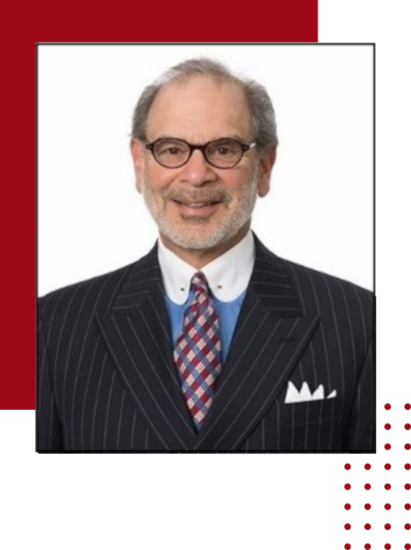 Thomas P. Vartanian is an expert on financial services and financial technology described by clients as "one of the best financial services lawyers in America." He chaired the Financial Institutions practices at two international law firms, Dechert LLP and Fried Frank LLP, through several financial crises. Both as a federal financial regulator and private practitioner, he has worked with many of the largest financial companies in the world and advised parties with regard to many of the largest bank failures in American history.
Mr. Vartanian served in the Reagan Administration as General Counsel of the Federal Home Loan Bank Board and the FSLIC, where he dealt with the S&L crisis and closed or merged over 1000 institutions, including structuring the first national and cross-industry financial institution combinations in the country. Prior to that, he served in the Carter Administration in the Office of the Comptroller of the Currency as Special Assistant to the Chief Counsel.
Mr. Vartanian Chaired the American Bar Association's Cyberspace Law Committee between 1998 and 2002, where he also chaired an international task force of lawyers from twenty countries which released a seminal report in London in 2000 on the novel issues created by doing business in Cyberspace.
After leaving government service in 1983, Mr. Vartanian was approached during the Reagan, Bush, Obama, and Trump Administrations to run federal financial regulatory agencies, including being interviewed by the White House to become the first Vice Chair for Supervision of the Board of Governors of the Federal Reserve System in 2017. He has informally advised four Presidential Administrations on financial services issues and modernization.
He is also an Academic Scholar, most recently as Professor of Law and Executive Director of The Program on Financial Regulation & Technology at George Mason University's Scalia Law School.
He is a frequent lecturer and media commentator on the financial services industry, having appeared on Bloomberg TV, Tucker Carlson Tonight, CNN and numerous radio shows. He has taught banking, digital commerce, and financial crises law at Scalia Law School, Georgetown Law School, George Washington Law School, and Boston University School of Law, and has been a guest lecturer at Harvard Law School.
In 2008, Mr. Vartanian was named "Washingtonian of the Year" based on his use of music and sports to raise money for charities in the D.C. metropolitan area. As a musician, he appeared in the first production in the United States in 1970 of Joseph and the Amazing Technicolor Dreamcoat.