Books By
THOMAS P. VARTANIAN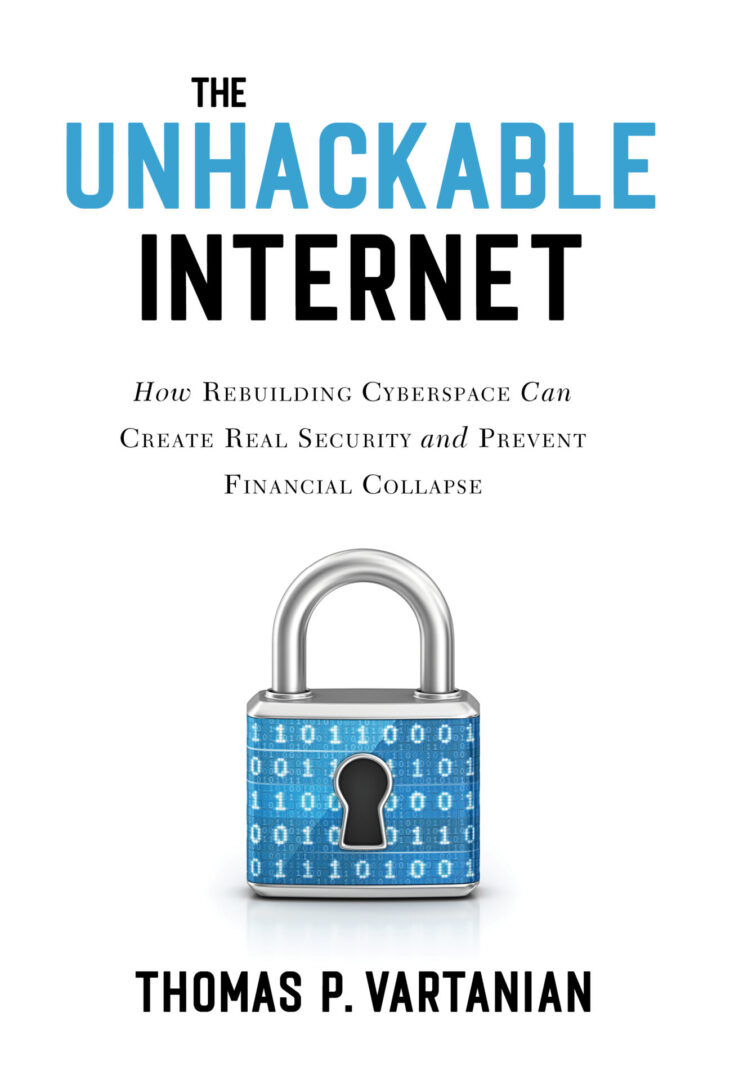 If you knew a coming attack would disarm national security, wipe out the electric grid, destroy banking networks, and cause your money to disappear, wouldn't you want the government to stop it?
Learn how we can rebuild the Internet to avoid
a future financial collapse
The Unhackable Internet Guides Readers Through The History of Cyberspace-
The Good & The Bad
It Provides the Keys to the Future Security of Virtual Reality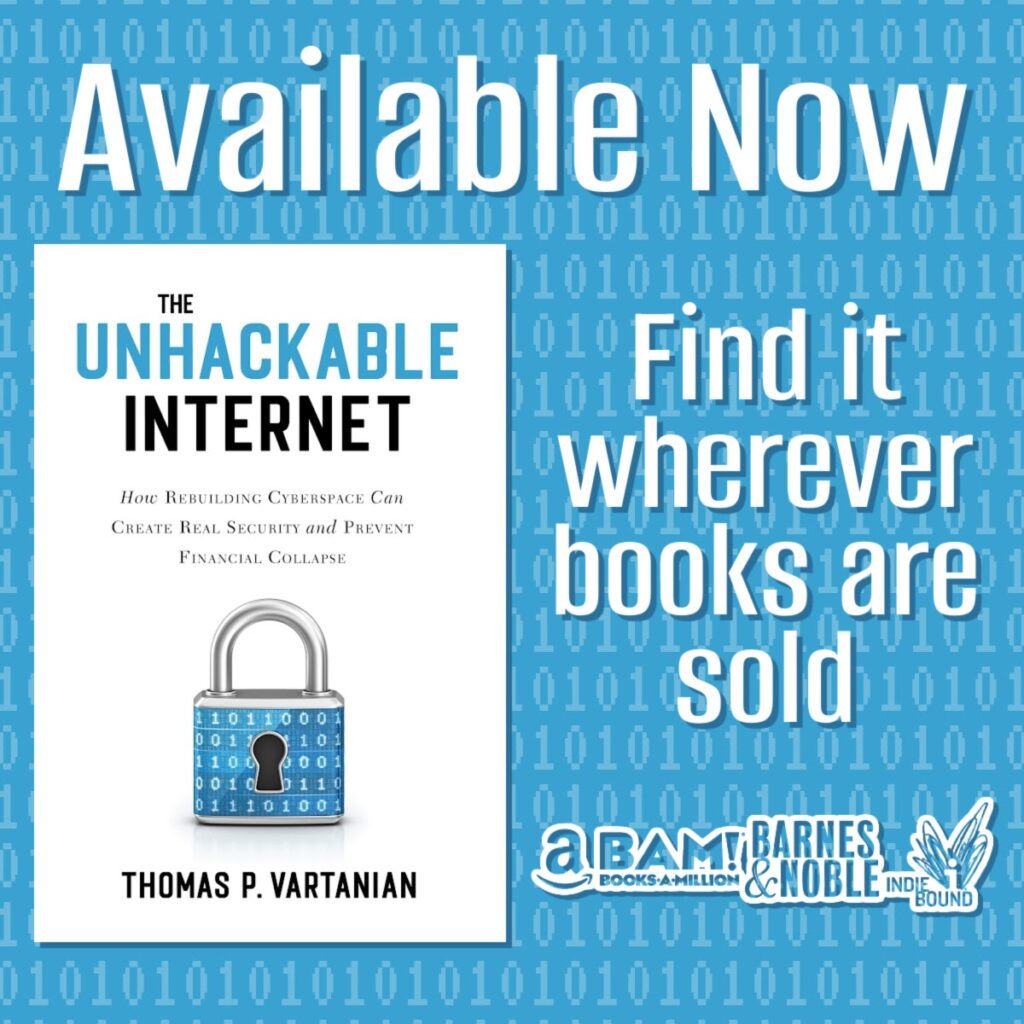 Why America Has So Many Financial Panics -
How Markets, Regulation, Technology & Politics Collide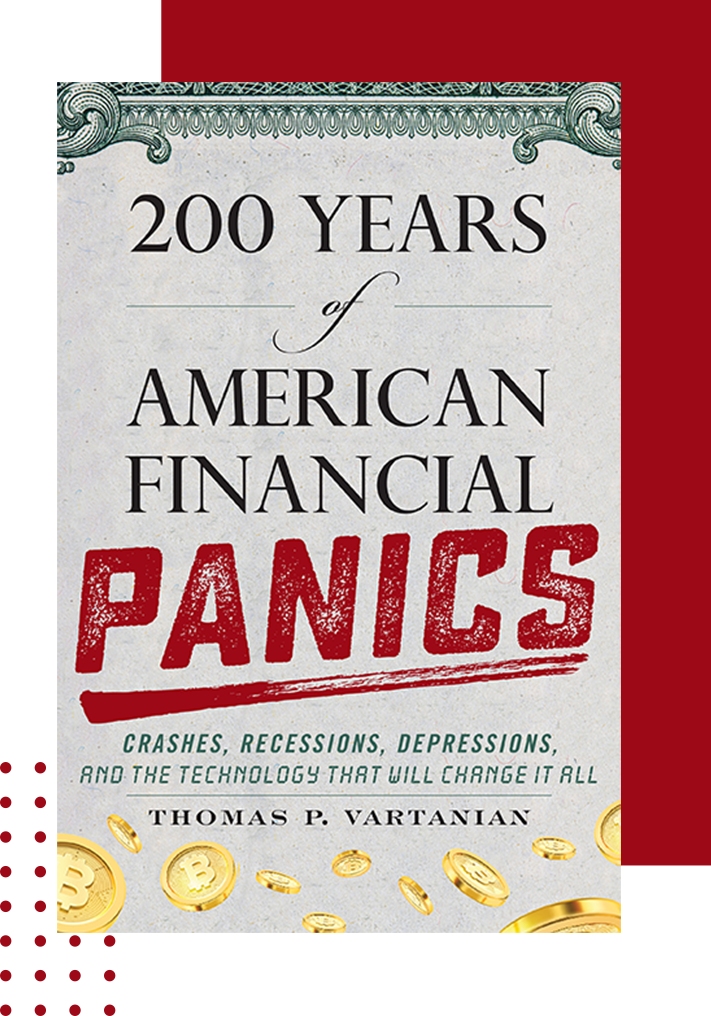 Reach out to me for more details about my books. I'm looking forward to hearing from you!